New and Emerging Trends: Telehealth for Functional Medicine Labs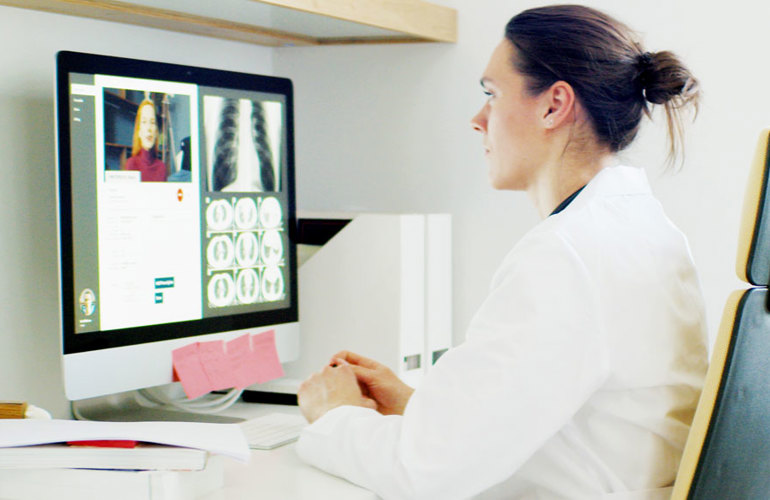 Years ago, a patient had to make an appointment with a physician, who wrote a prescription for the appropriate lab tests needed for diagnosis. Today, a patient many times can go online and order a variety of tests without seeing a doctor.
While this may seem very convenient, it presents multitude of challenges for patients such as: If results are abnormal, how will they know what treatments are needed? If more tests are required to get an adequate and appropriate diagnosis, how will they know what to order? What happens when they order the $99 food sensitivity test that does not use the best technology and has a sensitivity and specificity that is less than acceptable? You can see how the challenges can quickly add up.
Over many years in my office, I have run both traditional and functional labs to obtain adequate information needed to best help patients. This has worked well for several reasons, the first being convenience because a patient can get the test done where they are presenting for their chiropractic visit. Also, patients receive timely results allowing the doctor to make timely decisions regarding treatment and follow-up, thus reducing stress for patients. This practice has helped me provide better patient care and ensure adherence to care, as well as increase profit for the practice.
Another emerging trend is the variety of testing patients have access to, making it essential that patients can see doctors with expertise in analyzing these types of tests. Given the many types of food sensitivity, gut, hormone, brain, nutrient, and other testing available to practitioners and patients, education to differentiate your practice may increase successful patient outcomes.
Creating value for the patient also increases adherence. For example, a patient can order a food sensitivity test looking at an IgG pathway for 180 foods, but do they understand that there are other pathways most commercial labs are not running that can also cause their symptoms? Do they know that we can look at the polypeptide components of foods to be more thorough to not get a false negative? Do they have access to test food additives to ensure a thorough evaluation?
There are numerous companies now capitalizing on the hope that patients will purchase tests without involving a doctor. Allowing doctors to shift their practices to accommodate this trend will help to provide patients with a more thorough experience and services.
Consulting and telehealth, combined with testing can allow the patient even more access to guidance from educated practitioners. We can now comment on the type and accuracy of the testing as well as providing the appropriate treatment plan once reviewing the test results and getting a history from the patient. Shifting to be available in the office as well as through a telehealth platform is the emerging trend in a functional medicine-based practice. This encourages patients to be more engaged in managing their health and treatment plans.
The pandemic certainly helped increase the awareness and availability of building relationships with doctors all over the country and even the world. This has allowed patients to have 24-hour access to doctors rather than just 9-5 and even allows access on the weekends. Patients or doctors can be in offices, homes, or even on vacation. Convenience for the patient has never been easier.
Telehealth is not only for lab tests. It is appropriate for other sorts of visits as well, including general or specialty consults, second opinions, exercise prescription, and mental health consults. Getting creative within your specialty to reach more people and balance your efforts will allow more freedom and satisfaction with less burn out.
Increased revenue opportunities also exist. Imagine being able to collect more money for patient visits without maintaining full staff or paying for overhead like a large office. Imagine running group nutrition classes or educational seminars where you could have 5 or 10 or 20 people on a telehealth session all at once. Income times ten, while not repeating yourself ten times individually can increase your ability to help more patients.
Dr Cindy M. Howard is in private practice in Orland Park, Illinois and does private consulting for doctors wanting to increase their functional medicine practice, improve communication to increase patient adherence and help with clinical cases. You can reach Dr. Howard at
drcindyhoward@msn.com
or at her office at 708-479-0020.
---