Stopain® Clinical Topical Pain Relief for Muscles & Joints
Maximum Performance Topical Analgesic. Exclusive to Hands-On Healthcare Professionals.
Safer, effective alternative to oral pain relief medications (Opioids and NSAIDs)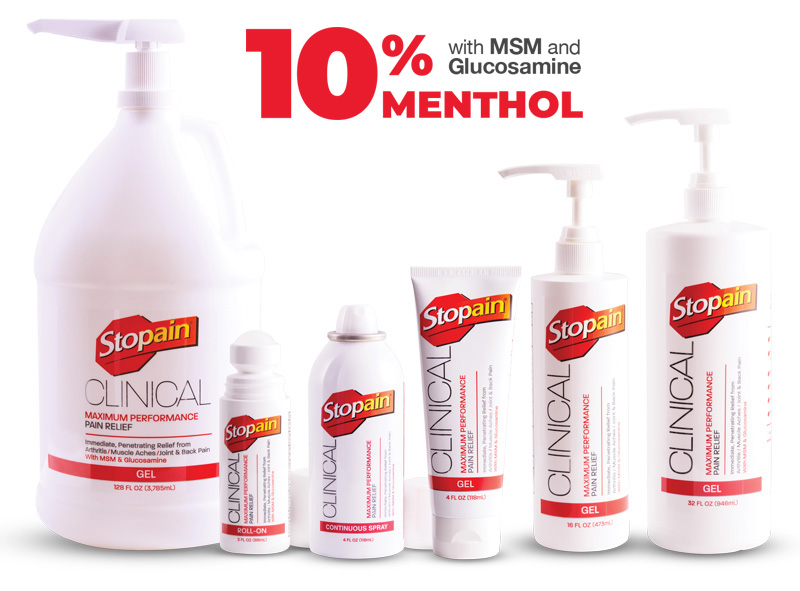 Stopain
®
Clinical's fast-acting formula delivers fast, temporary relief from minor muscle and joint aches and pains associated with simple backache, arthritis, strains, bruises, and sprains. Formulated with the proven pain-relieving benefits of menthol (10%), it also contains dimethylsulfone (MSM) and glucosamine to support joint health and mobility.

Immediate, Penetrating Relief from:
Arthritis
Muscle Aches
Joint Pain
Back Pain
Are you a healtchare professional interested in Stopain® Clinical for your clients or patients? Contact your preferred equipment supplier, or Find a Distributor here.
Pain Relief Gel, Roll-On, and Spray
Stopain® Clinical comes in a variety of in-clinic and at-home sizes that work on contact to provide fast, long-lasting relief from sprains, strains, bruises, arthritis, muscle aches, and joint and back pain.
Quality Ingredients
Pharmaceutical grade ingredients combined with 10% menthol, MSM, and Glucosamine provide an optimized topical pain relief experience.
Innovative Topical Technology
Cutting edge polymer technology provides the clinician and patient with maximum performance pain relief as a result of its penetration enhancers and sweat resistant technology.
Superior Application
Combination of skin moisturizers and a proprietary gel formulation leave the skin moisturized and clear of any residue making it the ideal solution for use with complementary therapies i.e. kinesiology tape, massage devices, and other soft tissue tools.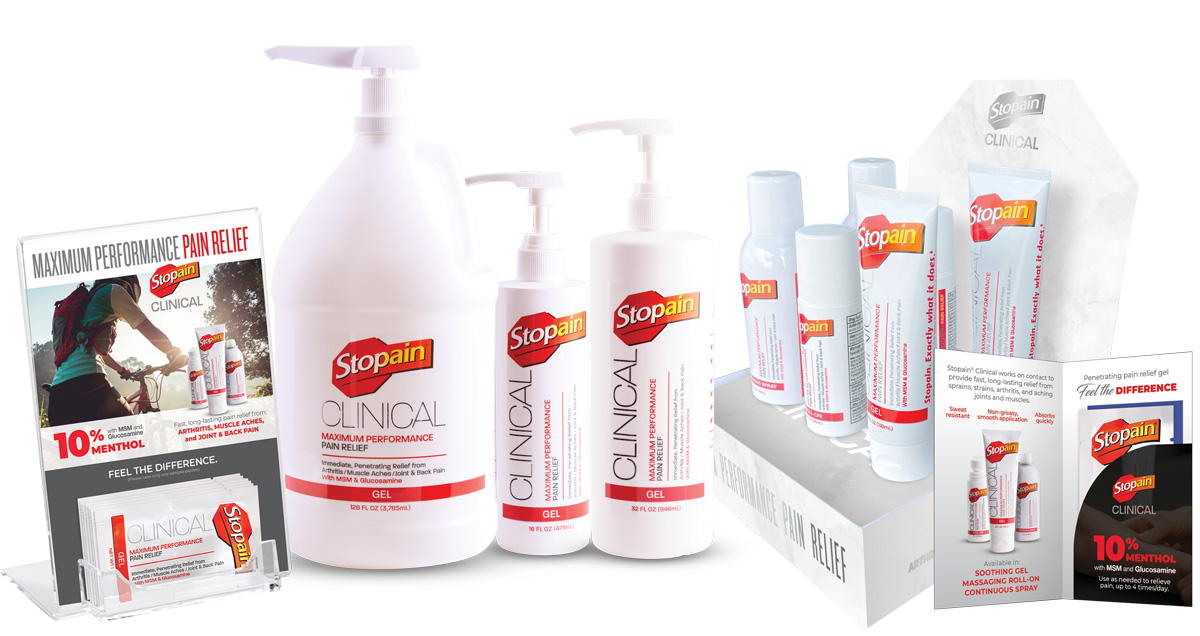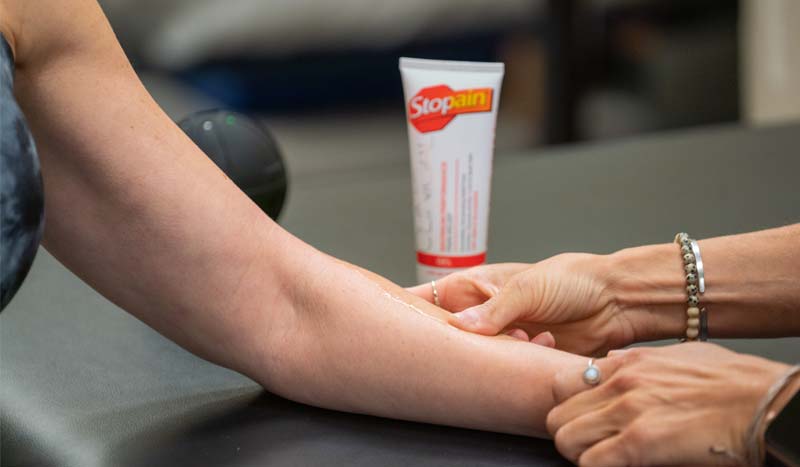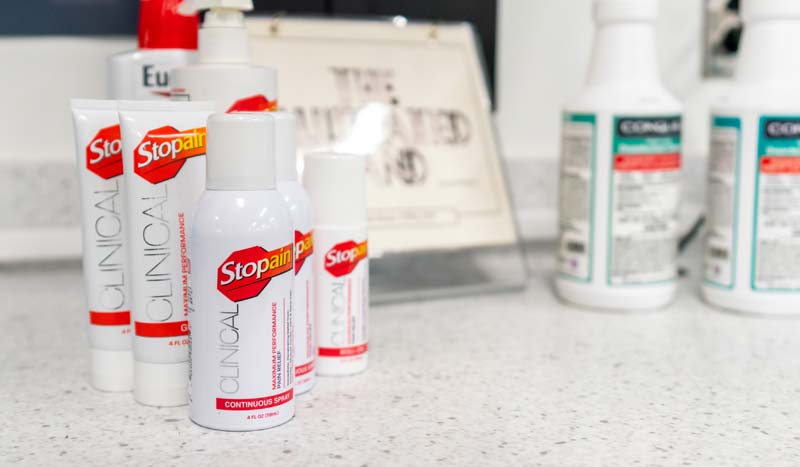 Sign Up for Updates & Exclusive Offers
Stay informed of the latest product news, educational content, informative videos and webinars, and exclusive promotions.