Guy Flynn
Director, Brand Development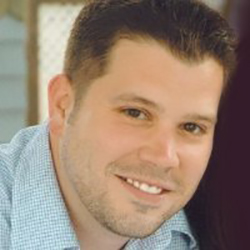 Guy focuses his 25 years of design, development, sales and marketing experience on building the Troy Healthcare brands by increasing awareness and engagement through content, education, technology and creativity.
Guy supplies the Sales and Marketing teams with the proper tools, materials and technology in order to align their missions, helping them to inform and educate healthcare professionals and end users about the benefits of Stopain® Clincal and Stopain® Clincal Migraine & Headache.
He also has a hand in the creative direction and production of the compelling content we use to tell the story of the Troy Healthcare brands.
---
Follow Guy Flynn